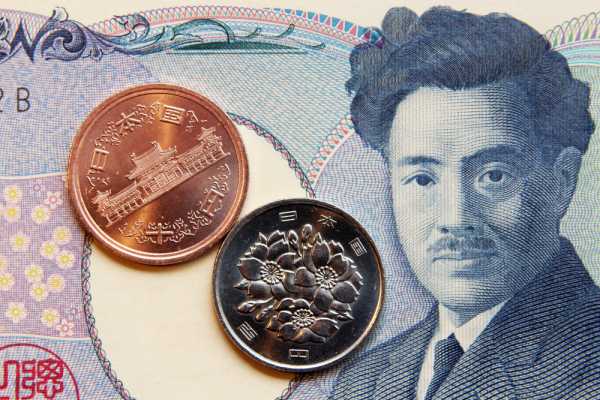 The dollar extended its recent gains against the Japanese Yen last week as investors sought safety amid a slowing economic recovery, rising coronavirus infections in Europe and uncertainty surrounding the upcoming U.S. elections.
On the data front, orders for key U.S.-made capital goods increased more than expected in August, orders for durable goods – ranging from toasters to aircraft that are meant to last three years or more – rose 0.4% in August after jumping 11.7% in July. This report indicated lower demand and a sputtering economy.
Lower demand for risky assets also drove investors into the USD/JPY. European stocks recorded their worst weekly decline since mid-June, as investors feared that a second wave of coronavirus infections will hamper economic recovery, while banking stocks sank to an all-time low.
The major pan-European STOXX 600 Index shed 3.6% in a week dominated by concerns about new coronavirus restrictions in Europe,, a faltering stock market rally in Wall Street's technology giants and worrying economic data from both sides of the Atlantic.
Meanwhile, France and Britain set new records of daily COVID-19 infections on Thursday, while the Spanish government recommended reimposing a partial lockdown on all of the city of Madrid after the country surpassed 700,000 cases, the highest number in Western Europe.
Weekly Forecast
While doom and gloom guided the USD/JPY higher last week, the rally could end quickly if U.S. policymakers continue to make progress on a $2.4 trillion stimulus package that could be voted on this week.
Due to the other outside factors, the news may not be enough to drive the Forex pair to the 104.002 bottom reached on September 21, but there is room on the charts for a normal correction into about 104.852.
On the upside, the key area for the bulls to overcome is the retracement zone at 105.526 to 105.885. Basically, a sustained move under 105.526 will indicate weakness, while a sustained move over 105.885 will indicate that conditions are worsening and investors are seeking greater protection.
In the U.S this week, all eyes will be on the ISM Manufacturing PMI report on Thursday and the Non-Farm Payrolls report on Friday. However, the biggest response by the USD/JPY is likely to be triggered by the progress toward a fiscal stimulus bill.