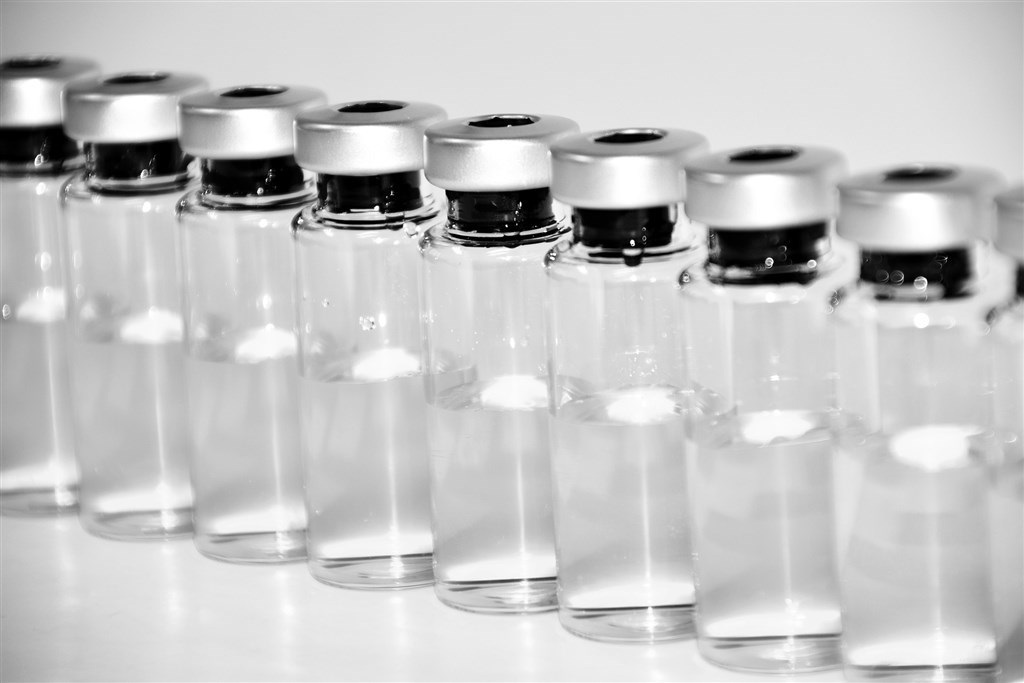 Taipei, Sept. 27 (CNA) Taiwan will not import COVID-19 vaccines manufactured in China due to a longstanding policy against importing China-made vaccines and other biological products, Minister of Health and Welfare Chen Shih-chung (陳時中) reiterated Sunday.
Chen made the comment when asked about a statement he made at a legislative hearing on Sept. 25. At that hearing, he announced that Taiwan had signed up for the COVAX vaccine allocation plan but would not buy vaccines made in China through COVAX even if they were approved.
COVAX is a global initiative aimed at accelerating the development and manufacturing of COVID-19 vaccines and to guarantee fair and equitable access to the vaccines for every country.
Chen's comments sparked pushback from Kuomintang (KMT) legislators, who accused Chen of politicizing the issue.
Defending his statement, Chen said Sunday that Taiwan has never allowed imports of vaccines, plasma derivatives, and globulins, a kind of protein, that are made in China.
This is not a "new policy" that specifically targets a potential COVID-19 vaccine, he said.
According to Chen, there are nine vaccines in COVAX's portfolio that have progressed to the final stage of human trials, four of which are being developed in China and one in Russia.
The other four are being developed by American and European biotech and pharmaceutical companies — AstraZeneca, Johnson & Johnson, Moderna and BioNTech, Chen said.
The first two vaccine candidates are stored at 4 to 8 degrees Celsius, just like a regular vaccine, but the other two are RNA vaccines, which require much lower temperatures, Chen said.
The vaccine being developed by Moderna needs to be stored at minus 20 degrees, while the one made by BioNTech is stored at minus 70 degrees, he said.
Although few countries will be able to purchase these two vaccines, due to the complexities of storing and thawing them, Taiwan will be prepared to buy them if necessary, he said.
"We are keeping in touch with cold chain logistics companies" in anticipation of this possibility, he said.