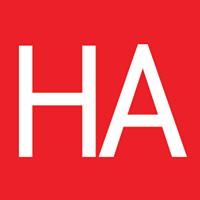 Though much attention has rightfully turned to the Supreme Court and California v. Texas (and of course the positive COVID-19 diagnoses of the president, first lady, and others), other Affordable Care Act (ACA) developments continue. The Centers for Medicare and Medicaid Services (CMS) released new guidance on how insurers should treat risk corridors recovery payments in the medical loss ratio and rebate calculations and confirmed that those impacted by the Oregon wildfires are eligible for a natural disaster special enrollment period. The National Association of Insurance Commissioners (NAIC) and the Congressional Budget Office (CBO) released new data and analysis on short-term limited duration insurance, and Democrats in the U.S. House of Representatives released an updated version of the Heroes Act.
MLR Guidance For Risk Corridors Recovery Payments
In April 2020, the Supreme Court ruled that insurers were entitled to more than $12 billion in unpaid risk corridors payments from 2014 to 2016. The long history of this litigation is recounted in prior posts, and most of the litigation over the $12.2 billion owed has now been resolved. While not all cases have been resolved (and some insurers have filed new complaints), my count is that about $10.8 billion is already accounted for and has begun moving from the Judgment Fund to insurers.
Even as these funds flow to insurers, one long-standing question has been how receipt of the risk corridors recovery payments would affect insurers' medical loss ratio (MLR) and rebate calculations. Under the ACA, insurers must spend a certain percentage of their premium revenue—80 percent in the individual and small group markets and 85 percent in the large group market—on health care claims or health care quality improvement expenses. The remainder of premium revenue can go towards other expenses, such as administrative expenses, profit, and marketing. If insurers fail to meet an MLR of 80 or 85 percent (meaning they spend too little of their premium revenue on claims or quality improvement), they must rebate the difference to their enrollees.
Federal rules require insurers to account for risk corridors payments in their MLR calculations. For the 2014 benefit year, CMS instructed insurers to report the full value of the calculated risk corridors amount regardless of whether the insurer would receive full payment. This means risk corridors payments were fully accounted for in 2014 MLRs. But the same was not true for 2015 and 2016. Given uncertainty over the appropriations process, CMS instructed insurers to report $0 in risk corridors payments for 2015 and 2016 for purposes of the MLR calculation. Insurers also revised the 2014 amount to reflect the actual amount of payment received for 2015 and 2016 reporting forms. Because MLRs and rebates are calculated based on three years of data, risk corridors payments were included in MLR reporting forms through 2018 (even though the risk corridors program only ran from 2014 to 2016).
Turning back to the Supreme Court litigation, the question was whether risk corridors recovery payments via the courts would count towards MLRs for 2020 (the year received) or count against an insurer's MLR for prior years (when the payments would have been received and accounted for). On September 30, CMS issued proposed guidance suggesting the latter. Insurers that receive risk corridors recovery payments would revise their MLR reporting for prior years (reporting years 2015 through 2018) rather than count the funds towards this year's MLR. This recalculation could cause insurers to owe higher rebates for those years if the risk corridors recovery payments are significant enough to reduce their MLR below 80 percent. CMS is accepting comments on the proposed guidance through October 21.
The Specifics
Specifically, insurers that owe higher rebates to consumers as a result of the litigation must submit a revised MLR reporting form for each state, market, and relevant year. (Insurers that do not owe higher rebates as a result of the litigation do not have to revise forms at all.) This is true even for insurers acquired by a new company or that sold litigation rights to hedge funds and other private investors.
Revised MLR reporting forms are due to CMS on the later of December 31, 2020 or within 60 days of insurers' receiving risk corridors recovery payments. Rebates must be disbursed to enrollees within 60 days of submitting revised MLR reporting forms to CMS. Insurers that fail to provide timely rebates to consumers must include late payment interest amounts.
Rebates must be paid to prior-year enrollees (i.e., those enrolled in the plan for the respective MLR reporting year) rather than current enrollees, and current federal rebate rules continue to apply. Insurers must also include a notice explaining the rebate amount, and the guidance includes a model rebate notice. CMS also clarifies that insurers must make a good faith effort to track down prior enrollees to deliver the rebate, including taking alternative means if necessary. If a former enrollee cannot be located after a good faith effort, the insurer must comply with state law regarding unclaimed rebates. Finally, the determination of whether a rebate is de minimis (and thus need not be paid) must apply to the entire rebate amount for a given year (not just the additional rebate amount because of the litigation).
The Implications
Consumers are likely to see some rebates under this guidance. However, by allocating risk corridors recovery payments towards prior year MLRs, less of these recovered funds will flow to consumers. This is because many insurers faced heavy losses in the early years of the marketplace. Heavy losses meant MLRs that exceeded 80 percent and triggered relatively low rebates for consumers: $469 million for 2014, $397 million for 2015, and $447 million for 2016. CMS also released a list of insurers that owed rebates each year. This and more data on MLRs calculations and rebates can be found here.
By comparison, MLR rebates for recent years have been much higher. For 2017, insurers owed rebates of more than $706 million to nearly 6 million consumers. For 2018, insurers owed rebates of more than $1.37 billion to nearly 9 million consumers. For 2019, the Kaiser Family Foundation anticipates rebates of $2.7 billion, nearly doubling the record high from 2018.
Had CMS directed insurers to treat risk corridors recovery payments as revenue for 2020, the amount recovered would have reduced MLRs for 2020 and increased rebates, which are expected to be especially high given that 2020 medical claims have been down due to COVID-19. That said, enrollees would not have seen rebates until next year so there would have been a delay.
Recognizing the urgency of many people's current financial situation, some insurers have already gotten creative with risk corridors recovery payments. For instance, on September 25, Blue Cross and Blue Shield of North Carolina announced that it was sending about $200 million (from its total $356 million in risk corridors recovery) in "retail cards" to more than 600,000 members. The cards have a pre-paid balance that can be used for medications, groceries, and more. It remains to be seen how many insurers will owe higher rebates under this guidance, if adopted, and whether other insurers will similarly help ensure that consumers see some benefit during the current economic crisis.
New Data And Analysis On Short-Term Plans
NAIC Releases New Data
Short-term plans are back in the news. The NAIC's 2019 accident and health policy experience report shows that just over 188,000 people were covered by short-term plans nationwide in 2019, with premiums of nearly $250 million. This is up significantly from the NAIC's 2018 report, which found just over 86,600 people covered by short-term plans, with premiums of $109.5 million. This significant increase in year-over-year enrollment is likely due to a rule that went into effect in October 2018 to dramatically expand access to short-term plans.
In 2019, short-term plans had an overall average loss ratio of 61.6 percent (compared to 82 percent in 2018). Among the five insurers with the highest market share, the average loss ratio was about 55 percent (compared to 39 percent in 2018). In contrast, ACA plans must have a medical loss ratio of at least 80 percent and those that do not must give rebates to consumers.
While an important indicator, the NAIC data does not capture the full market for short-term plans. This is because NAIC's data is compiled from insurer filings with state insurance departments, and there are several regulatory gaps that might lead to an undercount. An additional reason to believe the NAIC's data is a severe undercount stems from a recent year-long investigation led by the House Energy and Commerce Committee. This investigation found that an estimated 3 million people were enrolled in short-term plans in 2019, which was an increase of 27 percent from 2018. And this is likely a conservative estimate because it only accounts for data from the nine largest short-term plan insurers.
CBO Stands By Its Treatment Of Short-Term Plans
In a separate analysis, the CBO doubled down on considering at least some short-term plans to be private health insurance coverage for purposes of its baseline budget projections, which are used as the benchmark for analyzing proposed legislation. In a significant shift announced in May 2018, the CBO incorporated assumptions about two new proposed rules on short-term plans and association health plans into its projections. In doing so, the CBO expected most new enrollees in short-term plans to purchase more comprehensive coverage that qualifies under its definition of private health insurance, while noting significant gaps in short-term plan coverage.
The CBO confirmed its approach again in January 2019 after the short-term plan rule was finalized. The CBO expected there to be two categories for short-term plans (one that would qualify as private health insurance and one that would not) and estimated that 1.2 million consumers would enroll in more comprehensive short-term plans, while only 200,000 consumers would purchase more limited, "traditional" short-term plans.
In August 2020, Senators Tammy Baldwin (D-WI) and Chris Murphy (D-CT) asked the CBO to reevaluate its baseline assumptions and projections regarding short-term plans. Their letter cited NAIC data noted above, the House investigation, and an analysis of hundreds of short-term plans in five states that showed significant and persistent coverage gaps. The letter urged the CBO to reexamine its decision to create two categories of short-term plans for purposes of its private health insurance estimates.
The CBO issued its response on September 25, declining to update its current assumptions about the short-term plan market. It took issue with the data cited, noting that much of the analysis stemmed from before the new rule took effect or asserting that the studies failed to account for state approaches to regulating short-term plans (ranging from no regulation to full bans on short-term plans). The CBO also cites Idaho's "enhanced short-term plans" and Rhode Island's regulations on short-term plans as examples of higher value short-term plans that it views as insurance coverage. Although the House report has the most comprehensive data on short-term plans to date, the CBO finds this data to be incomplete for its purposes. (It does so while noting that the only other potential source of comprehensive data, the NAIC, is facing challenges in collecting this data from insurers.)
Overall, the CBO finds insufficient evidence to warrant a change to its estimates and continues to expect that most people who enroll in a short-term plan under the new rule will enroll in plans that provide health insurance coverage (which it defines as a policy that covers high-cost medical events and includes coverage for services provided by physicians and hospitals). The CBO will revisit its assessment if new evidence supports doing so and solicits claims data for short-term plan enrollees for 2020 and later; state-specific enrollment data; and an assessment of whether short-term plans and other types of coverage are being purchased even in a state that prohibits such plans (such as through an association).
Revised Heroes Act Keeps Focus on Coverage
On October 1, the House passed a revised version of the Heroes Act, a new $2.2 trillion COVID-19 relief package, along with a one-page summary and section-by-section summary. Like the original version passed by the House in May 2020, the Heroes Act includes several key coverage initiatives. Many of the coverage and health provisions are the same as in the original version; this post summarizes only the major differences in coverage policy between the bills. For a full understanding of the many provisions in the bill, please refer to this prior post.
In terms of additional coverage-related provisions, the new version includes several key changes. First, the legislation would clarify COVID-19 testing requirements for private health insurers. The House does so after news reports suggest continued bills for testing and the Trump administration issued guidance letting insurers off the hook from paying for back-to-work or general screening tests.
Insurers would be required to cover COVID-19 testing regardless of why the individual sought a test or any clinical assessment, whether the individual had symptoms, whether the test was ordered by a provider, how often testing was needed, and any other medical management. Federal regulators would have to issue billing guidance to better ensure that consumers who seek COVID-19 testing do not face out-of-pocket costs. And the bill would improve transparency regarding the cost of COVID-19 testing by directing the Department of Health and Human Services (HHS) to survey a sample of providers and publicly report on test prices and compliance with the CARES Act's publication requirement. Sen. Tina Smith (D-MN), with five cosponsors, issued a stand-alone bill with similar provisions in the Senate.
Second, the bill would provide $100 million (up from a one-time investment of $25 million in the original bill) to support marketplace outreach and education activities through fiscal year 2023.
Third, individuals who become eligible for unemployment benefits could be eligible for a new special enrollment period for ACA coverage (even if they had not lost job-based coverage) with limited retroactive coverage. And those who received unemployment benefits during the public health emergency would be treated as having an income of 133 percent of the federal poverty level (FPL) for purposes of premium tax credit eligibility. Those who qualify would receive maximum premium tax credits under the ACA regardless of their income.
Fourth, the bill would insulate middle-income consumers from having to pay back excess advance premium tax credits during the premium tax credit reconciliation process for the 2020 and 2021 tax years. Those whose income is under 500 percent FPL would be protected from paying back excess advance premium tax credits. Those with incomes from 501 to 600 percent FPL would have their excess payments capped at up to $2,650.
At the same time, the new version eliminates some of the more costly coverage proposals included in the original Heroes Act. There are no COBRA subsidies to help workers and their families maintain job-based coverage and no risk corridors programs (which would have been authorized for all private insurance markets and Medicare Advantage). There are also changes in the Medicaid provisions. The revised version does not appear to include full federal funding (i.e., a 100 percent federal match) for Indian Health Service providers, the extension of existing Medicaid waivers, or changes to the Medicare Accelerated and Advance Payments programs. And the revised Heroes Act would no longer block implementation of the Trump administration's Medicaid Financial Accountability Rule. That makes sense because CMS has withdrawn the rule, at least for now.
It is unclear if or when the U.S. Senate will take up this (or any) new COVID-19 relief package.