By Laura French
MONTEBELLO, Calif. — Two California EMTs have filed lawsuits against their former employer alleging they were fired for objecting to transporting COVID-19 patients without sufficient PPE.
The two lawsuits fired on behalf of former Lifeline Ambulance EMTs Kaitlin Wilson and Rayan Melendez last week claim wrongful termination and retaliation after the EMTs, who were assigned as partners, protested not having properly-fitted N95 masks while transporting patients with COVID-19, according to the Whittier Daily News.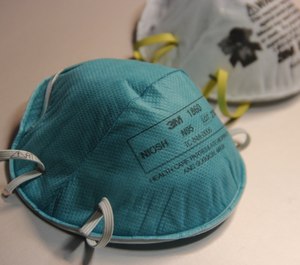 Wilson's lawsuit states that she told Lifeline officials in May that N95 masks that were not properly fitted were not considered protective by the CDC, and that the company's CFO responded by asking what was "really wrong" with her and that she was "obviously emotional about something," the Whittier Daily News reports.
Both Wilson and Melendez were fired later that month, according to the suit, with Lifeline citing harassment as the reason for their terminations.